Click on the picture below to go to the Process Essay page.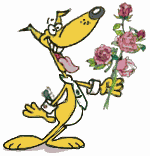 Remember that the process essay needs to have a thesis and a purpose. It should not be just a Guideline toward the completion of a project, or a "To Do" list.

You will need to define your audience very carefully for this essay. The background knowledge and experience of the reader will be a big part of what gets included in your essay, and how much explanation needs to be give.